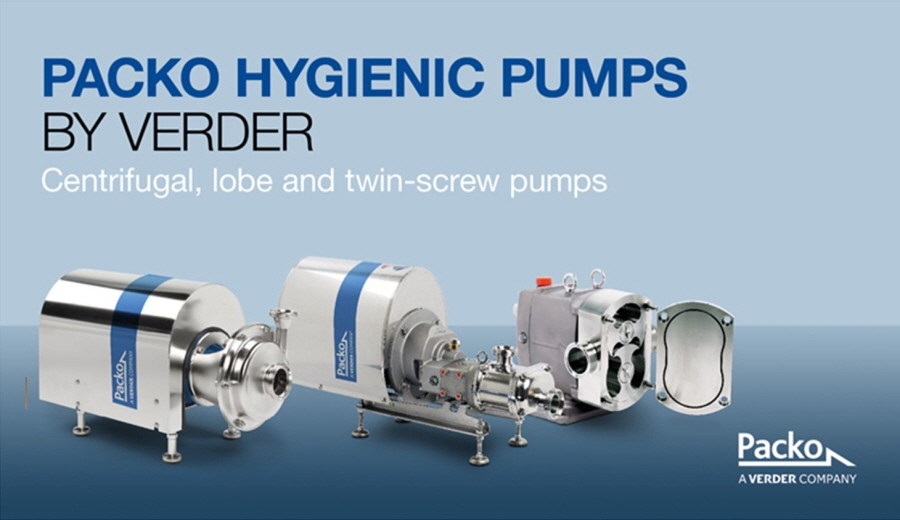 After years of experience in pumping solutions VERDER has redesigned the structure of the hygienic brands.
Our manufacturing companies PACKO and JEC, both producing hygienic pump series have united forces and will move on under one name: PACKO. PACKO designs and manufactures hygienic centrifugal pumps, rotary lobe pump and twin screw pumps.
The two programs match perfectly and together form a complete pump solution for the hygienic market segment. JEC pumps will be incorporated with PACKO giving you benefits in:
Speed: Faster delivery and faster response as we now have support centres globally.
Knowledge: The combination of the knowledge centres will bring deeper understanding and even better response to all application needs.
Highest hygienic quality standards: The lobe and twin-screw pumps will be fully integrated in the high production standards used by PACKO.
Complete portfolio: A broader range of centrifugal, lobe and twin-screw pumps under the respected and known name of PACKO.