The Verder Group, a Dutch family-owned business specializing in the manufacture and distribution of pumps and laboratory equipment, acquires the South-Korean pump manufacturer JEC Ltd.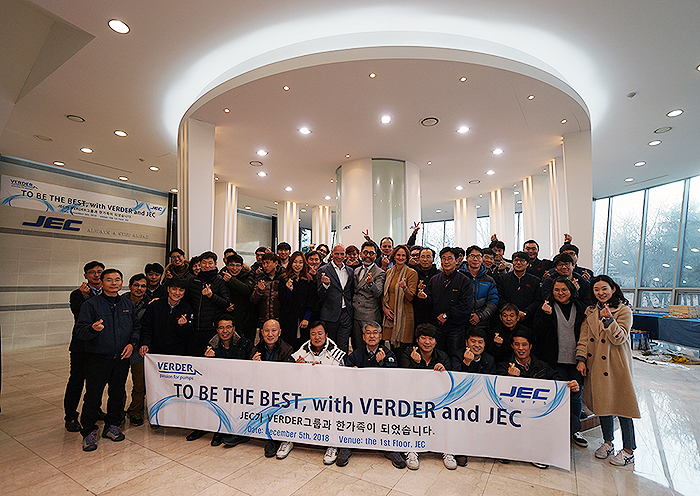 The Verder Group, the fast growing niche market manufacturer of pumps and laboratory equipment has acquired JEC, manufacturer of hygienic rotary lobe, centrifugal and twin-screw pumps.
This acquisition will strengthen Verder's hygienic position in the pharmaceutical and food & beverage market, offering a full portfolio of high end products in the most important economies worldwide.
Andries Verder, CEO of Verder International, says that the Group is very excited to have JEC join the Verder family of companies.
"We feel that the integration of JEC and their high quality rotary lobe, circumferential piston and twin screw pumps into the Verder sales and distribution organization worldwide, will enable JEC to continue its high growth trajectory. The acquisition of JEC Pumps will also facilitate a stronger position for Verder in the Asian market and offers great opportunities in the important Korean market.
Founded in 1990, JEC Ltd. has shown continuous growth due to its innovation in the production of high quality pumps for the food, pharmaceutical and other hygienic markets, nowadays being a leading Asian pump manufacturer. JEC Ltd, the market leader in Korea, has an extensive distribution network worldwide. Director James Song will stay involved in the management of JEC Ltd.
The Verder Group was founded by Andre Verder in 1959 as a trading company of innovative products. The Group has remained under family management and is active with own sales offices in 27 countries and several manufacturing sites. The two division; Verder Liquids (industrial pumps) and Verder Scientific (laboratory equipment) have kept an equal growth pace over the years.
The family owned Verder Group employs 1700 people worldwide and is organized into two divisions: the Liquids division offers an extensive range of positive displacement and hygienic pumps, the Scientific division offering high tech sample preparation and analytical equipment. With more than 40 wholly owned trading and production companies, the Verder Group is represented on four continents. In addition to the wholly owned distribution network, Verder products are sold through a network of independent distributors in a wide range of countries worldwide.